Vision 100
---
This system permits an arrangement of the plants according to the condition of the cultivation.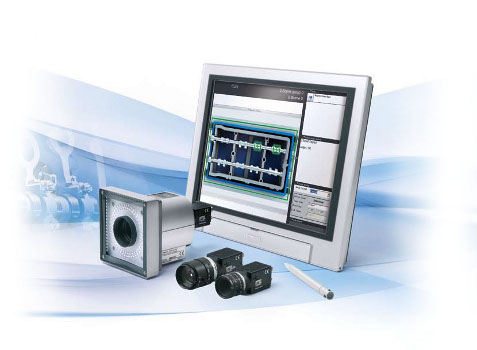 • Quantity of plants
• Quality of the vegetal colours
• State of the florescence
• Number of flowers
The system is equipped with a computer with touch screen, which permits the visualization and the changing of the alignment parameters directly by the operator.
Software for the programming and saving of 99 different programs to select
Designated for a connection with selection programs of automatic machines for the movement of plant pots.
---
Features
High-performance and user-optimized by simple touches
A combination of the ascertainment of the real colour, high resolution, 3D-function and an intuitive desktop permits very easy working independent of the monitoring complexity.
Precise like the human eye this system is able to identify every object in any size and colour combination from each distance.
It has a touch screen and automatic functions that make the tasks easily and directly visible.
It is the perfect solution for advanced tasks of graphical material.
It is available with a range of monitoring units with or without touch screen and it supports up to four cameras.
Vision 100 combines the advantage of a compact system with the excellence and flexibility of a professional computer as a base.
Video
Here's our Camera Vision 100 at work.
Explore our YouTube channel to get to know other machines and see them at work!
---