Soil Mix
---
Machine for mixing soils.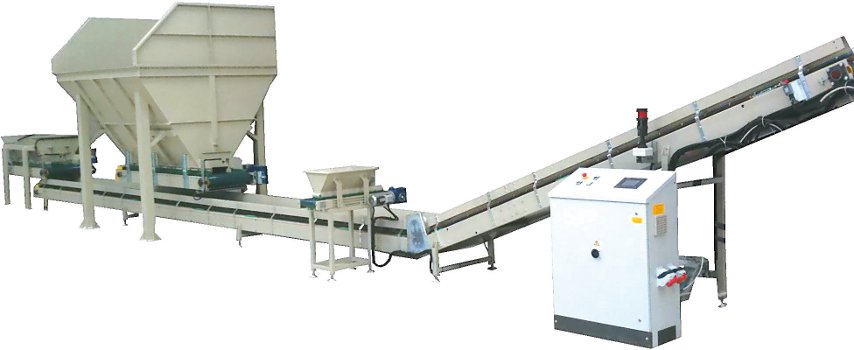 It can create up to 99 different compounds from various components:
• Turfs of varied granulation
• Granulates like purnice, lapilli, leca, agro-perlite etc.
• Fertilizer (granules or powder)
• Soil correctors, carbonate etc.
Automatic preparation for plant potting machines and the creation of compounds for storage or directly for loading on trucks.
---
Features
Efficiency: 0.5 to 12 m³ per hour
---
Video
Here's our Soil Mix at work.
Explore our YouTube channel to get to know other machines and see them at work!
---